25% fee for cancellations on courses that have been marked as "in progress" - or partially viewed. Execution of refund is contingent upon the review of RockTape/Implus Footcare LLC to determine course status. Full refunds will be issued to those who have not reviewed any portion of the course and will be processed within 3-5 business days. Refunds expected to be returned to the original payment method used unless stated otherwise by RockTape/Implus Footcare LLC. Due to the method of delivery for these courses (i.e., on-demand), registration is ongoing and therefore does not have a registration deadline associated with it.
Mike Stella, ATC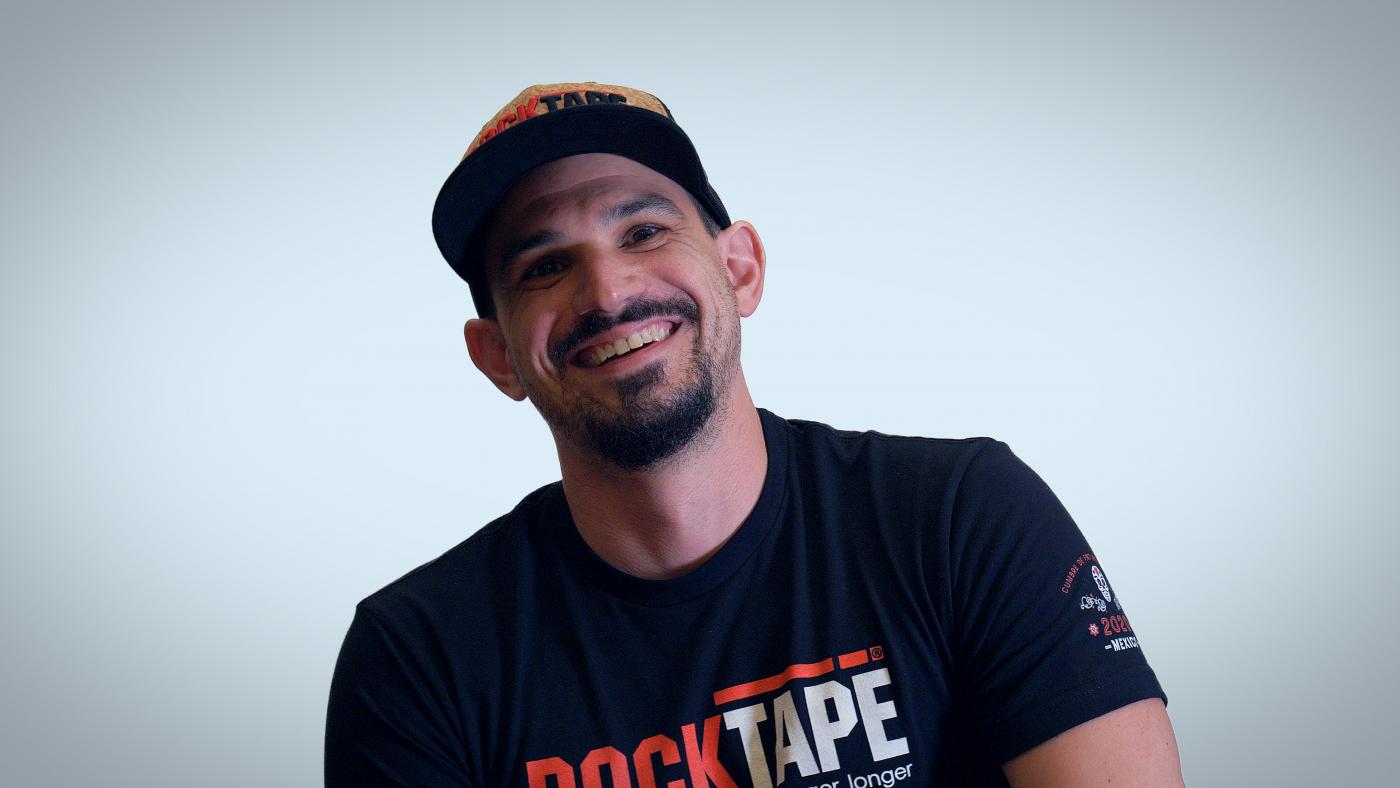 Mike Stella is a Certified Athletic Trainer, Corrective Exercise Specialist, and Performance Enhancement Specialist who is dedicated to helping all athletes and people overcome injuries and functional limitations. Mike has rehabilitated and reconditioned athletes from a variety of levels and sports, not only helping them return to competition, but also increasing their resilience to future injury. Mike uses a potent combination of movement assessment, manual therapy techniques, and targeted exercise programming to identify and eliminate the underlying causes of pain, injury, and decreased performance, while educating athletes on best practices in training and recovery. Mike has over a decade of experience working with high level athletes and organizations from MLB, MiLB, NFL, NBA, NHL, MLL, PLL, US Olympians, NCAA, IFBB Pro Bodybuilders, and CrossFit Competitors.
Mike is currently the owner/operator of The Movement Underground, an athletic training business in Farmingdale, NY, designed to serve athletes of all ages and sports in the realm of movement, recovery, and performance. Currently, Mike consults for a number of professional athletes and organizations and also is an Instructor for RockTape, a leading education and product brand.
Mike is a Marist College Graduate with a Bachelor of Science Degree in Sports Medicine and Athletic Training. He also holds a Masters Degree in Sports Management from George Washington University. While at Marist, Stella played Lacrosse helping the Red Foxes earn a MAAC Championship in 2005 and the schools first ever NCAA Tournament Berth.
DC
This course is valid for continuing education credit through NUHS in the following states, so long as it falls within the scope of practice as outlined by the corresponding state board: (Considered distance learning, please check with your board how many hours you are allowed)
Please note that online continuing education is not recognized in the following states: FL, LA, MS, OK, WI
CEU approval for this course has been submitted and is pending: AL, AK, AR, CO, CT, DE, DC, GA, HI, ID, IL, IN, IA, KS, KY, ME, MD, MA, MI, MN, MO, MT, NE, NV, NH, NJ, NM, NY, NC, ND, OH, OR, PA, RI, SC, SD, TX, UT, VT, VA, WA, WV, WY
*NUHS makes no representation either directly or indirectly that the substantive matter being presented is approved or within respective scope of licensing. It remains the attendees' responsibility to contact the state board(s) from which they seek continuing education credits for purposes of ensuring said board(s) approves both the delivery method and content as they relate to this event.
PT/PTA
End of the Ice Age meets continuing education requirements for these State Physical Therapy Boards: AL, CO, CT, IA, ME, MA, MN, NH, OR, SD, UT, WA, WY
End of the Ice Age meets continuing education requirements for these State Physical Therapy Boards by virtue of approval by APTA Kentucky, A Chapter of the American Physical Therapy Association, for 5.50 Category 1 contact hours: AK, AZ, DE, GA, HI, ID, IN, MI, MS, MO, MT, NC, ND, PA, RI, SC, TN, VA.
FL – End of the Ice Age is approved by the FPTA for 6 hours, CE Broker Approval #:CE23-907790
KY - Approved by the APTA Kentucky, A Chapter of the American Physical Therapy Association, for 5.50 Category 1 contact hour(s). Approval Number: 122-APTAKY-2022
TX – This activity has been approved by the Texas Board of Physical Therapy Examiners for 5.50 CCUs for PTs and PTAs. Approval #71712
ATC
End of the Ice Age (BOC Approved provider # P8570) is approved by the Board of Certification, Inc. to provide continuing education to Certified Athletic Trainers. This program is eligible for a maximum of (6 hours/CEUs End of The Ice Age Category A). ATs should claim only those hours actually spent in the educational program.